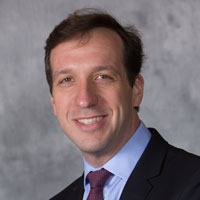 Yoel Goldfeder
Chief Executive Officer
Yoel Goldfeder, Esq. is a licensed attorney with over fifteen years of corporate and securities law experience. Mr. Goldfeder has represented both small and large companies and investors throughout his legal career dealing with mergers and acquisitions, joint ventures and corporate financing, including both public and private securities offerings, specializing in PIPE transactions and reverse mergers. Mr. Goldfeder obtained his Juris Doctorate from Georgetown University Law Center, after receiving a BA. in Accounting and a B.S. in Political Science from Brooklyn College. He is admitted to practice law in New York and is also an Adjunct Assistant Professor at Baruch College, teaching courses in business law and business organizations. Mr. Goldfeder is also currently a member of the Legal Committee of the Securities Transfer Associate. In addition, Mr. Goldfeder was the co-author of "Regulation of Small Business Issuers – An Executive Handbook," a book geared to the executives of small public companies and co-authored an article on Equity Crowdfunding published in the Bringham Young University International Law & Management Review. Mr. Goldfeder has also participated on multiple panels discussing financing under Regulation A+ and often consults with clients involved with IPOs and complex securities issues.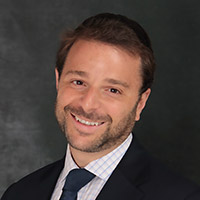 Seth Farbman
Chairman
Seth Farbman has built a career in servicing private and public companies. Mr. Farbman was the Co-Founder and President of Vintage Filings which he sold to PR Newswire in 2007. In this role, Mr. Farbman serviced over 3,000 publicly traded companies to provide SEC EDGAR and financial print services related to IPOs, Proxy Statements, Annual Reports, Shareholder Meetings and all aspects of compliance filings. Mr. Farbman was a founding partner and a Co-Chairman of Vcorp Services which he sold in October 2016 to Wolters Kluwer. Mr. Farbman currently serves as the Chairman and President of V Stock Transfer, with a focus on pre IPO, Nasdaq and NYSE MKT listed issuers. Mr. Farbman is also the Chairman of Vcheck Global, a background and due diligence services company and eSignatureGuarantee.com, an on-line resource for medallion signature guarantees. Prior to starting Vintage Filings, Mr. Farbman served as a securities attorney at a New York Law Firm with a concentration on securities regulation.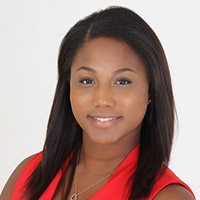 Allison Niccolls
Director of Operations
Allison Niccolls has served as the Director of Operations at V Stock Transfer, LLC since 2011. Allison graduated from Loyola University of Maryland with a degree in General Business. Ms. Niccolls first developed her experience in the securities industry as a paralegal at a prominent investment firm and then as an account administrator, with prior roles in real estate law and commercial real estate investments. In her current role, she supervises daily operations such transfer processing, lost certificate replacement, warrant exercises, balancing corporate client security positions, IPOs, DWACs and customer service. Ms. Niccolls also serves frequently as inspector of elections for the annual meetings of our publicly traded portfolio clients.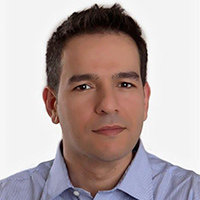 Shay Galam
Compliance Supervisor
Shay Galam serves as the Director of On Boarding Services. Shay graduated with an LLM in commercial law and finance from the Executive Program, Tel Aviv University with University of California Berkeley and has been a member of the Israel Bar Association since 2008. Mr. Galam also has a double qualification in law and economics from Haifa University. Most recently, Mr. Galam served as Deputy Corporate Secretary for an Israeli based telecommunications corporation where he assisted the Board of directors with corporate governance issues regarding the company and its subsidiaries, matters regarding the Securities Authority, the stock exchange and the Ministry of Communications. Mr. Galam also served as a Captain/Platoon Commander in the Israeli military services. In his current role, Mr. Galam supervises our new issuer on-board process for private companies, IPOs and lateral transfer for existing public companies and Nasdaq listings, ensuring that new client issuer needs are met in a timely and professional fashion.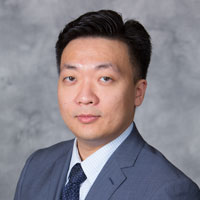 Young Daniel Kim
Compliance Supervisor
Young Daniel Kim is currently serving as a Compliance Supervisor at V Stock Transfer and oversees legal and regulatory compliance. Prior to joining V Stock Transfer Mr. Kim was an associate at a boutique law firm in mid-town Manhattan. Mr. Kim's prior practice centered primarily on civil and commercial litigation and has represented a variety of clients, both domestic and foreign, in a myriad of cases covering a wide array of legal areas ranging from complex commercial and contractual disputes to corporate governance and director and officer malfeasance matters to issues relating to international trade and foreign law. Mr. Kim earned his Juris Doctor from the St. John's University School of Law. He was admitted to the bars of the State of New York and the Southern and Eastern Districts of New York in 2009.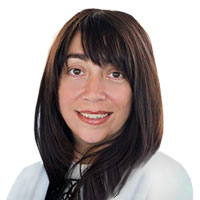 Lisa R. Loew
V.P. of Sales and Business Development
Lisa Loew currently serves as our V.P. of sales and Business Development. Lisa Loew brings more than 20 years of resourceful, creative, and productive sales skills to benefit both our private, pre-IPO and public portfolio clients. Lisa's skills include extensive work as a sales trainer and manager as well as growing underdeveloped markets for several organizations in the legal services arena. Those who work with Lisa knows that she is selfless is sharing her resources and rolodex of bankers, underwriters, auditors, C – level Executives, etc… and regularly attends conferences and seminars to personally ensure that V Stock Transfer is offering value to our portfolio clients. Lisa's core focus is exceeding the expectation of her clients' needs. Lisa is Co-Chair of the membership committee of the National Investment Banking Association (NIBA) and is a member of the board of directors Beyond the Boroughs, a charitable organization. Lisa resides in Long Island with her husband and 3 wonderful children.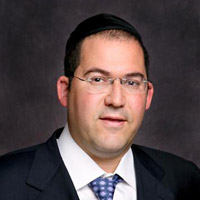 Shai Stern
Member
Shai Stern is CEO of CheckAlt, LLC, a Check 21 application company specializing in check processing, mobile payments, and mcommerce. He also currently serves as Co-Chairman of Vcorp Services, V Stock Transfer and Vcheck Global. In 2002, Mr. Stern co-founded Vintage Filings, a New York-based EDGAR filing firm, which was later acquired by PR Newswire in 2007. Mr. Stern served as CEO and Co-Chairman of Vintage Filings through November, 2011. Mr. Stern was formerly a vice president at American Stock Transfer Company where he initiated business relationships and was responsible for outstanding share balances of over 2,000 publicly held companies. He was instrumental in the growth of AST Stock Plan, which administered stock options and stock benefit plans to 500 publicly traded companies, prior to its purchase by Citibank. Additionally, Mr. Stern is on the board of Double.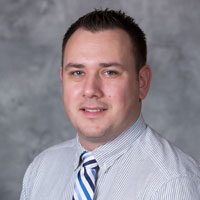 Pasquale Preziosa
Director of On-Boarding and Corporate Actions
Pasquale Preziosa joined V Stock Transfer in 2014 and serves as the Director of On-Boarding and Corporate Actions. Mr. Preziosa graduated from State University of New York at Buffalo with a degree in Business Administration and a concentration in Financial Analysis. Prior to joining V Stock Transfer, Mr. Preziosa, was a Stock Broker at prominent firm where he obtained Series 7 & 63 Licenses. In his current role, Mr. Preziosa supervises our new issuer on-board process for private companies, IPOs and lateral transfer for existing public companies, ensuring that new client issuer needs are met in a timely and professional fashion. Mr. Preziosa also manages our Corporate Action Department, where he acts as a liaison between the issuer, FINRA and the Depository Trust and Clearing Corporation to execute Corporate Action events ranging from Stock Splits and Names Changes to Mergers and Acquisitions.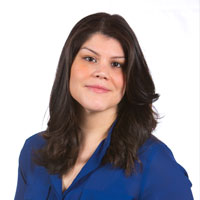 Patricia Sumoza
Processing Supervisor
Patricia Sumoza currently serves as the Processing Supervisor and has been with V Stock Transfer since 2013. Prior to her role at V Stock Transfer, Patricia worked as a paralegal in the medical services field. Ms. Sumoza was first introduced to the securities industry while studying at Molloy College where she earned a degree in Business Management. In her current role, she supervises client and customer relations as well as daily operations, which include issuance and transfer processing and DWAC services.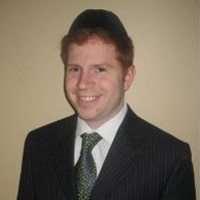 David Mansbach
V.P. of Sales
David Mansbach has a focused career in servicing private and public companies in both the US and China. In 2011, he joined V Stock Transfer as Vice President of Sales. David has a healthy network of bankers, underwriters and dealmakers that enable him to add value to his clients on multiple levels. He has built a reputation of constantly looking out for his clients best interests , while dealing with the utmost integrity. Prior to 2011, Mr. Mansbach served as Director of Social Media Marketing at the Twaxit Group and was responsible for implementing and growing their sales division. On a personal note, David enjoys spending time with his 2 children, is an avid sports fan, and is an active member of numerous charities.