Our Full Range of Solutions
Vtoken offers a full range of solutions to support your Security Token Offer every step of the way.
We are compatible with any 3rd party technology platforms and service providers. Our modular solutions are designed to support your unique requirements and your choices. Before You File Your Registration Statement
Engage with Vtoken Early
The unique technical underpinnings of security tokens make it advisable to engage with us before you file a registration statement. Smart Contract Development
You can use our smart-contract protocol or any 3rd party security token protocol
The Vtoken Platform interacts with 3rd-party platform tokens (Polymath and Securitize) and in-house developed smart contracts. Please engage prior to deployment to ensure interoperability.
The Vtoken Security Token Protocol is ideal for clients who require an easy standard that works with the Vtoken platform.  The Vtoken protocol is informed by emerging standards including ERC 1411 to reliably produce the most popular security token features.
The Vtoken Whitelist Smart Contract ensures that transfers between tokens comply with SEC regulations including  KYC/AML requirements and cross-jurisdictional transfer restrictions. The Vtoken whitelist can accept external validations from Alternative Trading Systems (ATS's) and 3rd party whitelists.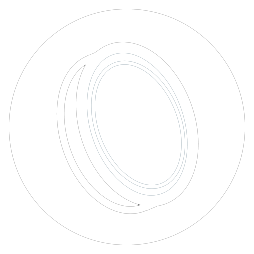 Token Offering & Issuance
Our Integrated Approach
Notifications & Communications
During the offer period, Vtoken collects the list of investor identities and wallet addresses to ensure a smooth token-distribution process.  Issuers can rely on Vstock's email and notifications platform to interact with investors or can simply access the data via API to use data in existing systems.
Token Issuance
For issuers who are not working with a 3rd-party security token platform, VStock offers full-service token "minting" and token transfers during all phases of the offering.
Whitelist Management
During token issuance, Vtoken establishes approved ethereum addresses on a whitelist to ensure that token transfers are in compliance with any secondary trading restrictions.
Exchange Integrations
Vtoken Transfer makes it easy to transfer your tokens to and from an exchange to ensure end-to-end compliance with regulatory requirements. Post-Issuance Token Management
Ownership Protection
Vstock uses security token features to restore lost or stolen tokens within the guidelines that govern traditional securities.
Issuer Wallet Management
Vtoken manages the issuance of tokens with wallets designed to manage distinct categories of token inventories including a) holdbacks for future issuance, b) tokens designed for advisors and c) pools that are designed for employee incentives.
Secondary Market Whitelist Management
Vtoken provides a frictionless path for issuers to list and transfer tokens to exchanges.
When investors return tokens to their individual wallets, Vtoken works with the exchange to establish new addresses on the whitelist.
Compliance Requirements
Vtoken supports all members of the compliance ecosystem by providing daily price information, insider wallet activities, and period reporting via the Vtoken application or API.
Flexible Notifications & Communications
Vtoken can deliver communications via email or SMS on behalf of the issuers to communicate general business updates, votes and dividends.